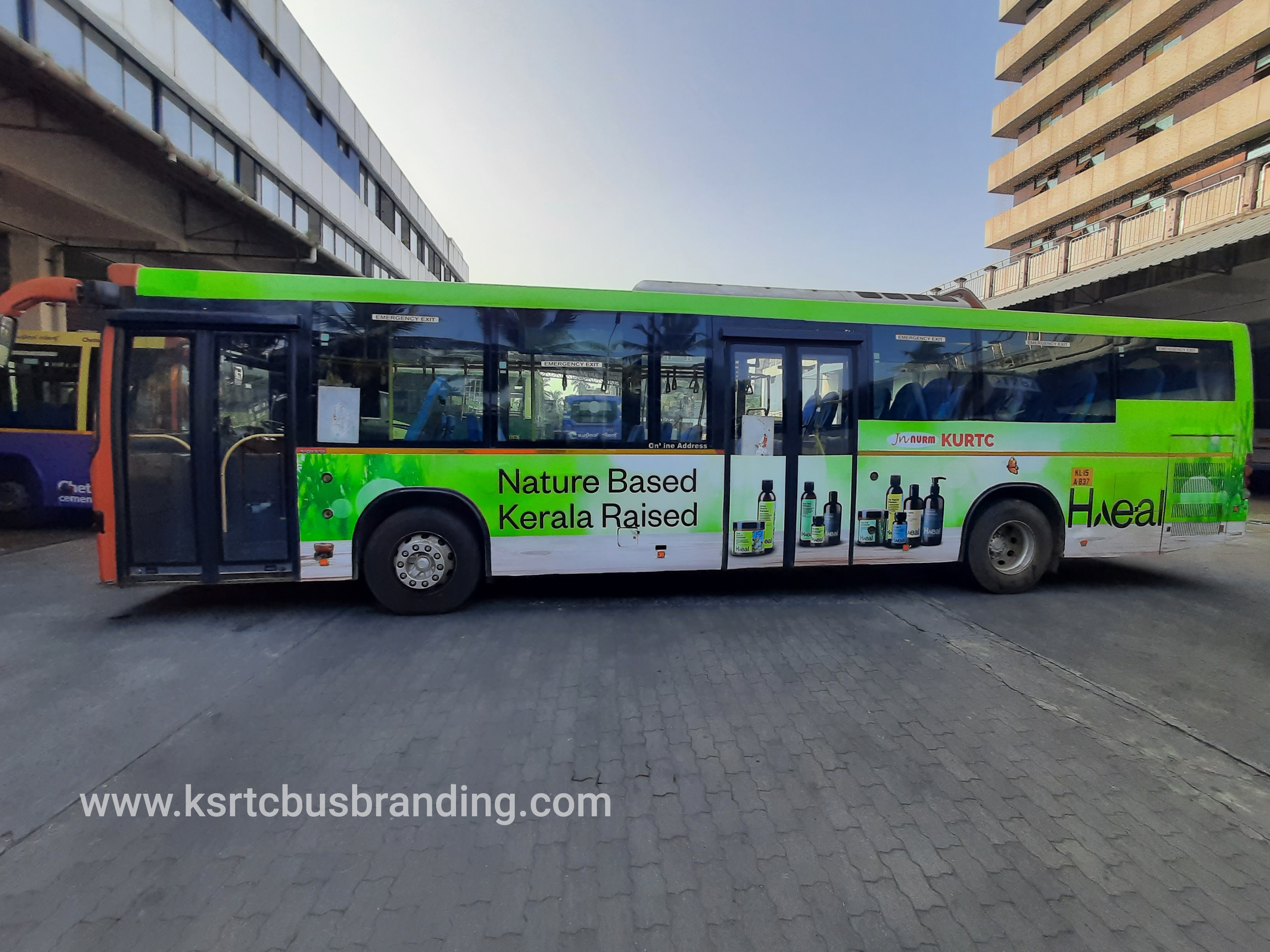 Best way to promote the Key Benefit of your Company
When you own a business, you will definitely realize that marketing and advertising are two important factors of your business. Each business may differ in one or the other way, but all they need is a good exposure to reach their potential customers. Reaching the desired population is easy when we choose the best medium for their promotion. KSRTC bus branding is a best form of out of home (OOH) advertising method to reach your customers and create a best impact among them.
There are many reasons to suggest transit advertising as a best form of advertising. We have already discussed about the level of impact in can create in people. This mainly occurs as people can't ignore the ad when they are displayed on a transit media.
Promoting the Key Benefit of a Company
Each business or company will have some key point that must reach the customers. Reaching this key point to the customers can drive them more leads and thereby getting better business. In short, having a key point to attract customers and advertising it is important for the growth of a company. KSRTC bus advertising will give you a best option to reach the customers.
Through creative and attractive presentations on these transit medium, your message can be expressed to the customers. They can be best expressed in short slogans or captions with attractive and necessary images related to your service or product. People will definitely see these ads when they are outdoors. Seeing this ad will create an impact on the mind of people knowingly or unknowingly. Then, they will consider your brand when they are in need of a product or service that you are selling. Thus you can advertise your key feature to people through KSRTC bus branding and bring gain to your business.
Reaching your Customers at Affordable Prices
Transit advertising on KSRTC buses is a great option when you are looking for affordable forms of advertising. You can make your ad to reach innumerable persons through the ads on buses. All the people on the way will look at the buses and see the ad even if they are not interested to see the ad. Moreover, you can choose your way by choosing the KSRTC buses passing through that area. KSRTC bus branding is the sole licensee for giving KSRTC, Volvo and low floor bus branding in Kerala.