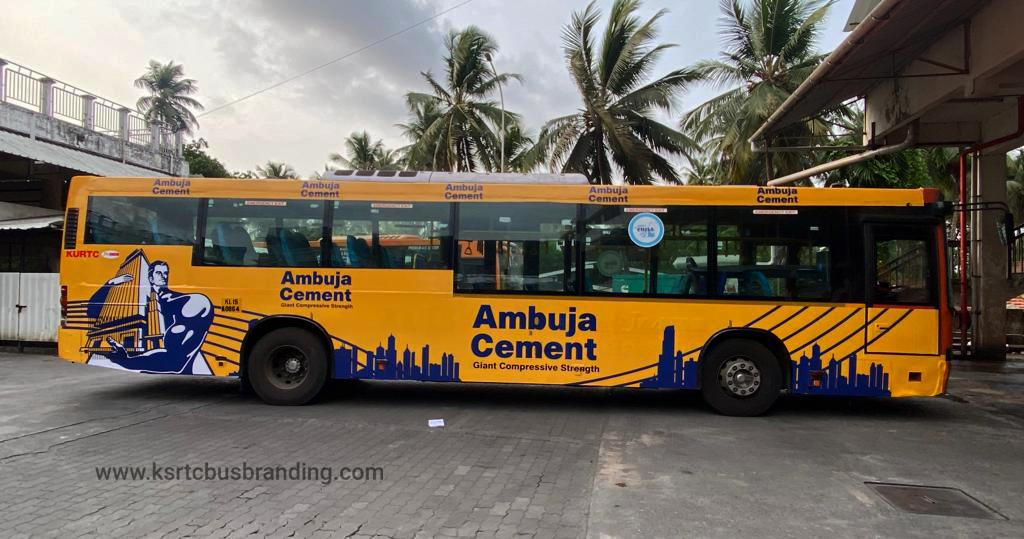 Brand Engagements through Transit Ads
There is no doubt that the most effective advertising is usually the one that people will get noticed and remembers. But it could be hard to get noticed in the sea of advertisements that we see every day. The role of advertisements has become unavoidable in selling a product or service. Moreover, the need for brand awareness is increasing with competition. With the OOH being the oldest and most enduring forms of advertisements many companies choose to have these kinds of ads. With a number of satisfied clients across Kerala, KSRTC bus branding is providing best marketing solutions.
Transit advertising is actually a great way to get noticed by potential customers. When they get noticed multiple times, they will be remembered by potential customers. Transit advertisement is a best advertising option without breaking the bank.
Accessible to Large Mass of People
From the name transit advertising itself it is clear that it can be accessible to a large mass of people. The transit ads will usually cover or wrap the entire area on the buses. They will be seen over and over again every day by the same person when he or she goes for work, school or college. Advertisements are important for every company whether large or small. When the right ad is given, they can make an impact on potential customers. KSRTC bus branding is providing low cost bus advertising in Kerala. This will definitely bring a better awareness for your brand.
Frequency at no Extra Cost
Choosing transit ads can have an impressive reach. There are billions of people around the world choosing to use public transportation for their travel purposes. This will show that, how much frequency you can get through this transit advertisements. If your ad is taking the same route every day, there is a good chance that someone who passes the same way every day will see your ad. There is a good chance that someone will see your ad at least 20 – 25 times in one month. Increased exposure may help you to serve the purpose better than ever before.
Long Exposure
Advertising on public transport has a greater opportunity to get noticed by passengers. Passengers are getting more time to see and notice your brand while they are on their journey. Knowingly or unknowingly they will get used to this ad and will become familiar. This will bring a great impact for your brand and will help in bringing better sales. KSRTC bus branding is the sole licensee for this and is providing best options for KSRTC bus advertisements in Kerala.