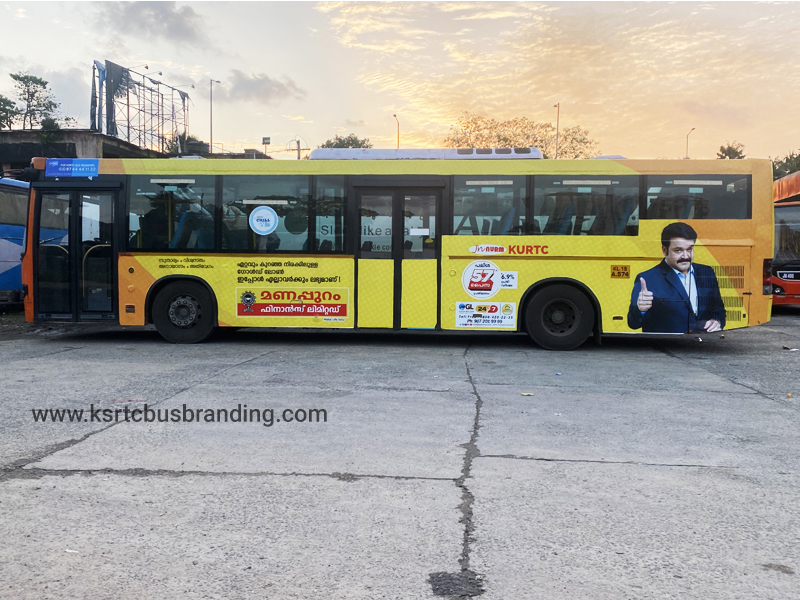 Is KSRTC Bus Branding a Reliable Form of Advertising?
In a world of uncertainties, following best marketing strategies are important for all sorts of businesses. Choosing KSRTC bus branding is reliable due to several reasons. A major attraction with this is you can get low cost advertising with long exposure. This is because the transit media is always on and available with the public. KSRTC bus branding is the best bus advertising agency in Kerala offering best advertising solutions.
In the information era, it has never been difficult to win the customer's attention. Have you ever wondered why tech companies like Facebook, Netflix and Google are turning to out-of-home advertising when introducing their new feature?
The reason for this is simple and it is the major advantage with the OOH media. The reason is you can't simply ignore it. If you want to spread the word and get people talking about your brand, you must go with Out-of-home advertising. It is the oldest and most enduring form of advertising. Transit advertising is a major and efficient form of OOH advertising. KSRTC bus branding is a most effective form of outdoor advertising in Kerala.
Features of KSRTC Bus Branding
Bus advertising will be available everywhere you find commercial buses.
You can rent an ad space on both local and national buses depending on your reach requirement.
For the masterminds of advertising, buses are always the perfect moving canvas.
You can find that some of the most creative ads can be found enveloping city buses.
With bus advertising, you can get your messaging an original twist that gets tongue wagging.
It can go beyond the scope of street viewers and can reach wider audience on the socials.
Exterior bus advertising will help you garner most impressions.
Interior bus advertising will keep your audience engaged with it.
You can do bus advertising for your brand at relatively low cost when compared to other advertising platforms.
Creating countless opportunities to layer your messaging and marketing campaigns among people.
General Bus Advertising Approaches
Usually there are four kinds of approach for bus advertising that are currently followed in the industry. KSRTC bus branding is the leading transit advertising agency to give best bus advertising in Kerala. These are selected based on the interest, budget and purpose of the client.
High impact approach
Geographical dominance approach
Extended coverage approach
Brand-maintenance strategy