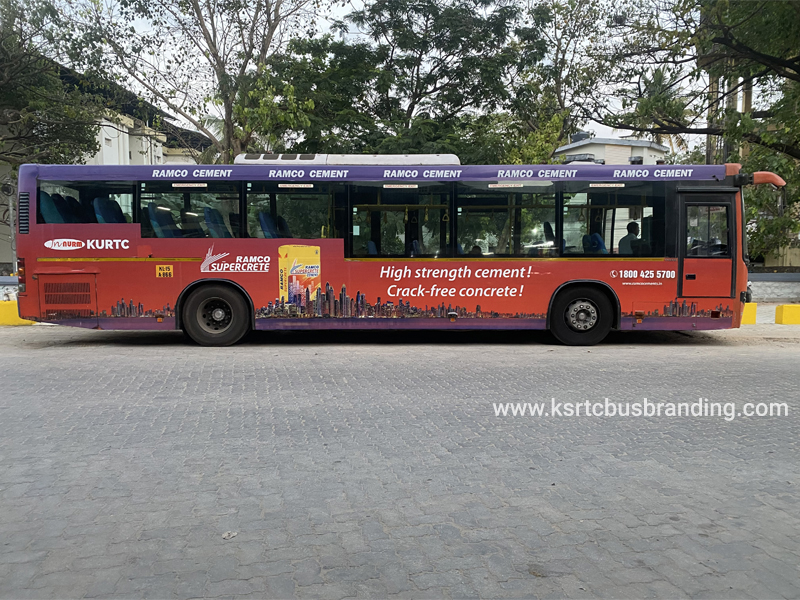 Why Choose Transit Advertising for your Brand?
Do you want to get more reach for your advertising campaign? Of course, you will need it. With the transit advertising you can achieve the goal of reaching too many people. Transit advertising has become a most effective way of advertising, as it is hard for people to ignore. It is one of the best ways to get the advertiser's message across the market. KSRTC bus branding is the best of transit advertising companies in Kerala to give best advertising solutions on transit Medias.
Why Transit Advertising?
If you are a business owner, you may think of multiple options to advertise your brand and reach customers. As we know that advertisements can bring good and healthy interactions with the customers, it is important to bring quality leads. Even though there are several forms of advertising, each kind of them has their own pros and cons. Here we can see few advantages with the transit advertising:
Transit advertising comes under OOH (out of home) or outdoor media which focuses on marketing to the customers 'on the go'.
The advertisement will be visible to the customers in public spaces, in transit, while waiting at hospitals or restaurants, at specific commercial locations like shopping malls, etc. KSRTC bus branding is one such best advertising option in Kerala for better brand awareness.
It is one of the best options for mass communication as you can reach broad areas of customers in less time.
This form of advertising is more interactive to the customers with evolution in this field.
It is an easy way to convince customers on the go rather than inside their home or through their smartphones.
Rejecting or moving to next option like digital Medias is not available for this kind of marketing. Hence people will definitely see the advertisement and slowly get familiar to your brand.
Convenient and relatively inexpensive – Most advertisers find outdoor media to be more convenient. They are relatively an inexpensive delivery system compared to print, TV or other channels which are mostly consumed at home. With KSRTC bus branding, ad on bus cost in Kerala is relatively less.
The transit advertising medium is identified and viewed in the external environment. Whereas many other advertising channels are viewed within the internal environment.
As it is an outdoor medium, it is more fragmented, more unorganized and more localized than any other medium of mass communication.